About Clive Kelly Safety Ltd.
Clive Kelly is the founder of Clive Kelly Safety Ltd. The company was founded in 2009 and focuses primarily on providing  Safety Services (training and consultancy)  to the Quarry, Construction and Civil Engineering Industries. We also have customers in Manufacturing, Concrete plants, Block plants, Tar plants and Precast also.These services include
Risk Assessments and Safety Procedures to include isolation procedures.
Mobile Plant Operator Training (CSCS, QSCS,  in-house training /site specific training) and
Safety Audits and Safety Reports carried out also to help the client focus on items that need attention.
Clive Kelly Safety Ltd. is based in County Clare, Ireland. In addition to serving the needs of businesses in Clare, the company also provides Safety Consultancy to companies Nationwide.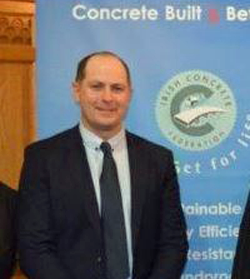 About Clive Kelly
PERSONAL ATTRIBUTES
I am an experienced, professional, respected and highly motivated safety services provider, with a proven track record in delivering effective solutions to large and small businesses throughout Ireland. Throughout my career I have developed mutually beneficial relationships with businesses and individuals in different industry sectors, with Government bodies and with industry stakeholder organisations. I have a diverse experience of working with businesses in a rapidly changing environment and am equally comfortable working on my own initiative or as part of a team and have always adopted an enthusiastic and positive attitude to solving complex challenges.
CAREER HISTORY
2010 – CURRENT: MANAGING DIRECTOR, CLIVE KELLY SAFETY LTD.
Clive Kelly Safety Ltd provides a comprehensive range of Health and Safety services to clients nationwide. The company provides an inclusive, self-contained service dealing with all aspects of site safety for clients across all industries, including manufacturing, quarrying, construction, civil engineering and roadworks. The company specialises in health and safety training and provides a comprehensive safety consultancy service to include Safety Management Systems suitable for client requirements, workplace accident and fatality investigation both in Ireland and in Europe, GA1 statutory inspections of plant and equipment, brake testing of mobile plant and a wide range of safety documentation.
Responsibilities
Lead member of the company safety training and consultancy team.
Enhance the reputation of the organisation.
Develop new services to meet market demand.
Manage staff and consultants to achieve high performance.
Ensure consultancy and training is to the highest standards.
Manage financial performance of the organisation to achieve sustainability.
Keep up to date with relevant legislation and communicate to Clients and HSE Officers.
Active member of the company safety training and consultancy team.
Achievements
Highly regarded, vibrant business.
Developed a suite of new services to capture industry demands.
Contributes to industry safety policy committees.
Serves on the Health and Safety Authority and Solas Safety committees.
Serves on Irish Concrete Federation safety committee since 2007.
Represented industry on development of guidance documents.
Spoke at HSA, Irish Concrete Federation, Irish Asphalt Producers Association safety conferences.
2007 – 2010: HEALTH & SAFETY MANAGER, WHELAN GROUP ENNIS LTD.
The Whelan Group operated eight quarries, one precast manufacturing plant with two precast placing crews and seven road surfacing crews with direct employees and also many sub-contractors and hauliers.
Responsibilities:
Delivered Safe Pass, CSCS and QSCS training for company employees;
Organised external training and provided in-house training;
Set up new safety management systems, (Precast, Quarries and Road Contracts);
Acted as company liaison with the Health and Safety Authority and company insurers;
Carried out statutory GA1 examinations on machinery and also brake testing;
Carried out monthly safety audits in all locations;
Oversaw company weekly, monthly, six monthly and yearly statutory tests;
Implemented new safety policies with senior management;
Investigated accidents and incidents;
Completed site inductions and updated training database;
Contributed to site safety meetings;
Reviewed site safety documentation;
Reviewed sub-contractor safety documentation and training requirements;
Completed Health & Safety questionnaires for prequalification tenders;
2006 to 2007 SAFETY CONSULTANT / TRAINER O'DWYER SAFETY.
2002 to 2006 REGIONAL SAFETY MANAGER, ROADBRIDGE LTD.
EDUCATION
2003: (Train the Trainer) National University of Ireland, Maynooth.
2005: (Higher Diploma in Safety Health and Welfare at Work) University of Limerick.
2006: Du Pont – Safety Management Audit Training.
2007: (Managing Safely in Quarries) (IOSH) Athlone Institute of Technology.
2007: (Managing Safely in Construction) (IOSH) Construction Industry Federation.
2010: (Lifting Equipment Inspection Course) (LEEA. OPITO) North Sea Lifting, Scotland.
2013: Lifting Equipment Inspection Course – Construction Industry Training Board, UK.
QQI and LASNAG approved Traffic Management – Inspection and Auditor Qualification.
Fetac – Training and Systems Development, Brake Testing operations and many more courses.
QUALIFIED
INSTRUCTOR

IN THE FOLLOWING:
SOLAS Tutor – Safe Pass,
SOLAS CSCS and QSCS on many items of mobile plant eg Excavators, Loading Shovel.
Articulated Dumper, Rigid Dumper, Site Dumper, Mini Digger etc.
Forklift, Overhead Gantry Crane, Truck Mounted Crane (Hook and Grab).
MEWP – Scissors, Articulated Boom, Vehicle Mounted.
Block Making Machines and Strapping Machines.
Mobile Crushing and Screening Safety.
Fuel Truck and Tractor and Bowser, Tractorand attachments.
Road Tack Coat Sprayer / Road Binder Safety, Crack Sealer Arm, Pitch Pot.
Road Sweeper, Road Planer, Road Paver, and Feeder Paver.
Roller Safety – Double Drum, 3 pin, PTR, single Drum, combination.
Chipper, phoenix, 2cx, 3cx compact with breaker.
Teleporter and Skidsteer.
Line Marking Equipment, extruders, feeders, hand truck.
Restraining of Loads / Cargo Securing.
Shunter, Spotter safety.
Abrasive Wheels, Working at Heights, Manual Handling and Fire Safety.
REFEREES
References available upon request.